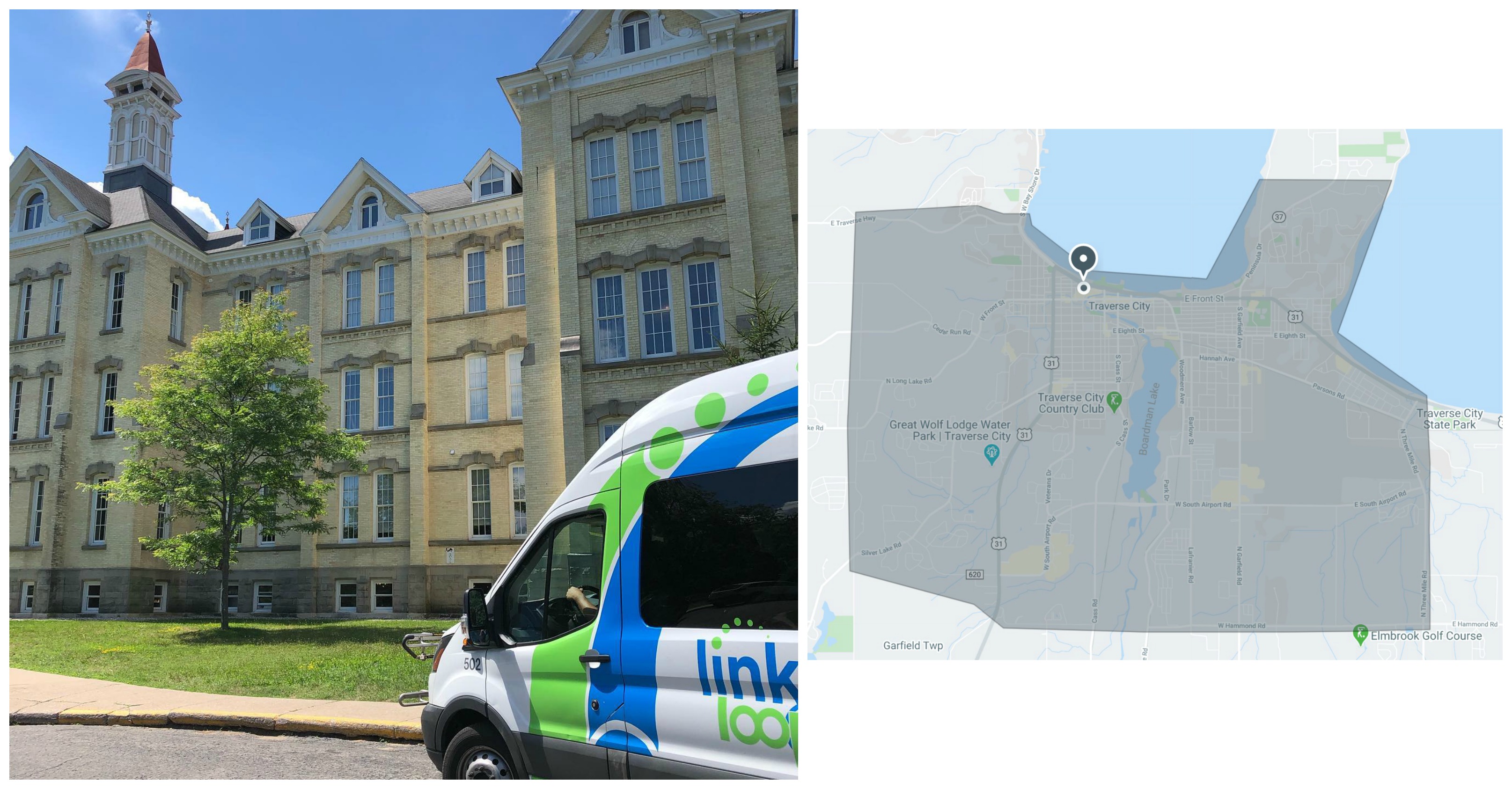 BATA Launches New On-Demand Service With Ride-Hailing App, Smaller Vehicles
By Beth Milligan | Aug. 2, 2020
Traverse City residents in need of a quick ride now have another option besides cabs, Lyft, and Uber: Bay Area Transportation Authority (BATA) launched a new service this weekend called Link On-Demand, allowing users to hail a ride with a smart phone app, track their vehicle (a transit van or small bus), and pay a flat rate for the ride.
BATA launched the program as a one-year pilot to replace its traditional dial-a-ride program in the Traverse City area. Similar to ride-hailing services like Uber and Lyft, Link On-Demand has users download a smartphone app called TransLoc, link a payment method to the account, and use the app to hail rides in real time. The app allows users to track their ride and receive an alert when it has arrived, as well as when they're about to reach their destination. Users can schedule a ride in advance, with wait times for real-time rides based on demand and estimated to be under 30 minutes. Service is available Monday-Friday 6am-10:30pm and Saturday-Sunday 6am-11:30pm.
"We continue to hear from our riders that they want more user-friendly technologies," says BATA Communications and Development Director Eric Linguar. "They want to pay for rides with mobile phones. They want to plan a route using Google Maps. They want to book their own rides through an app or online." Linguar says Link On-Demand provides those options – in addition to the app, users can book rides online or by phone – while allowing BATA to become more strategic in deploying driver and vehicle resources. TransLoc can track ride requests and combine routes so multiple pickups can occur at the same time, maximizing efficiency. "Availability, service delivery, efficiency…we're hoping the pilot addresses all of these issues," says Linguar.
Link On-Demand uses transit vans – accommodating up to four people – and smaller buses, which can accommodate larger groups. The service zone (pictured, right) goes as far east as Three Mile Road, west to Tom's West Bay and over to the Silver Lake and Long Lake roads area, south to Hammond Road, and north to roughly the First Congregational Church area on Old Mission Peninsula. Ride-hailing apps rely on density to be sustainable, says Linguar, which is why the program is focused exclusively on the Traverse City area. BATA's Village Link service remains in place in the greater Grand Traverse County and Leelanau County, where more spread-out populations make it difficult to offer on-demand rides, says Linguar.
Compared to Uber and Lyft, Link On-Demand has both advantages and potential drawbacks. There's pricing: $6 flat for a one-way ride on Link On-Demand, or $3 for seniors, students, persons with disabilities, and veterans/active military members. The fare is consistent with BATA's current same-day Link reservation rate. Particularly going longer distances, the flat rate will typically be cheaper than Uber or Lyft. However, the pricing is also per person; groups of 3-4 that split an Uber or Lyft ride, especially for shorter distances, can often achieve a lower per-person rate.
Linguar says that in addition to offering stable availability – not always a given in Traverse City with ride-hailing services – all Link On-Demand vehicles are outfitted with lifts and wheelchair space to accommodate users with disabilities. However, Linguar says BATA did not launch Link On-Demand with the goal of directly competing with Uber and Lyft, noting those services aren't leaving the community. "We're just trying to provide more user-friendly technology for our riders," he says.
If the pilot program – which runs through July 31, 2021 – is successful, Link On-Demand could be come a permanent part of BATA's services (other BATA programs, like the fixed route Loop and Bayline schedules, will not be impacted by the pilot). The program is being funded by multiple grant sources, including $345,624 in state and federal funds through the Federal Transit Transit Administration's Integrated Mobility Innovation (IMI) Program, which supports the purchase of an on-demand innovative transportation software solution and supporting technology. An additional $50,000 grant from the Michigan Health Endowment Fund, in partnership with the Grand Traverse Regional Community Foundation, is supporting the pilot – including a second component of the program launching later this year.
That component will focus on offering on-demand, non-emergency medical transportation (NEMT) to riders. Linguar says that BATA is working with doctors' offices and health and wellness providers in and around the area to make the on-demand service available to patients who need help getting to and from appointments. "People will call for appointments but have no way to get there, or no way to pick up their prescriptions," says Linguar. "They'll not show up to appointments because their ride fell through. We're hoping to partner with these organizations to provide that on-demand transportation."
Linguar says BATA is working on tweaking the back-end functionality of the on-demand app before launching NEMT. As one example, the app could track users from a particular agency – say, a senior services group – that has a grant to cover rides or is covering those costs for its members, thus allowing on-demand rides to show up as free. Seniors – a primary demographic for NEMT – already have access to door-to-door transportation through COAST, a BATA and Grand Traverse County Commission on Aging partnership program. "We could adapt the on-demand functionality to be part of COAST, or replace it or run the programs in tandem," says Linguar.
Putting Final Touches On Fall School Plan, VanWagoner Tackles Multiple TCAPS Priorities
By Luke Haase
New Traverse City Area Public Schools (TCAPS) Superintendent Dr. John VanWagoner has a lot on his plate after less than three weeks on the job. From shepherding …
Weathering The Pandemic: Cherry Capital Airport Slowly Rebounds
By Beth Milligan
After dropping from a high of 1,210 passengers boarding daily in late February to a low of 13 in April, Cherry Capital Airport is slowly starting to …
New Sidewalk Construction Underway On Boon, Carver Streets
By Beth Milligan
Traverse City, Machin Engineering, Elmer's Crane and Dozer, and Bella Concrete Construction crews have begun constructing new sidewalks on two city streets. Crews started work Wednesday and …
US-31 Work Not Expected To Be Complete Until August 28
By Beth Milligan
Sewer line work on US-31 between Three Mile and Four Mile roads that was supposed to be completed by August 1 is now expected to take until …
Putting Final Touches On Fall School Plan, VanWagoner Tackles Multiple TCAPS Priorities
Weathering The Pandemic: Cherry Capital Airport Slowly Rebounds
New Sidewalk Construction Underway On Boon, Carver Streets
US-31 Work Not Expected To Be Complete Until August 28
Local, State Election Results
TC's ATLAS Space Operations Lands NASA Contract
Catch The Latest Stories From Inside Traverse City's Business Scene
Michigan Tech To "Take Over" TCNewTech Pitch Contest Tonight
Now Hiring: Jobs Available Across The Region
Senior Center Ballot Proposal, Recreational Marijuana On Docket
Read More >>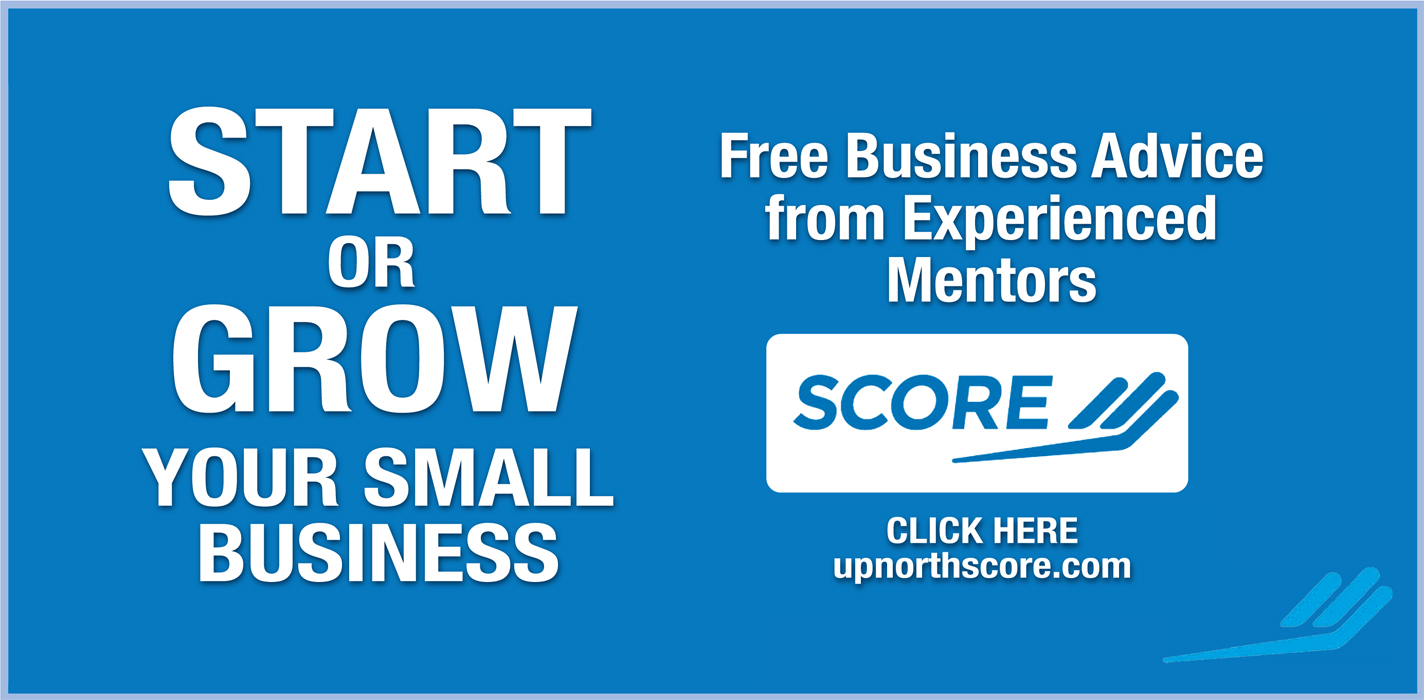 City Making Improvements On Sixteenth Street
TC Planning Commissioners To Consider Gas Station/Market Project, Proposal To Eliminate Residential Parking Requirements
Superintendent Shares First Updates On 2020-21 TCAPS School Year, Survey
Construction End Date On US-31 Unclear; Officials Urge Use Of Zipper Merging
Read More >> Original Article